The Aliva rotor machines for conveying shotcrete using the thin-flow process (air conveying).

Shotcrete machines for thin stream
The Aliva-237 is a compact concrete spraying machine for dry-shotcrete as well as for small wet-shotcrete application of mortars. Automatic lubrication of the sealing gaskets is included. The integrated FU enables a infinitely variable speed of the rotor. With a conveying capacity from 0.4 to 4.0 m3/h, the Aliva-237 Shotcrete machine is suitable for each specific job.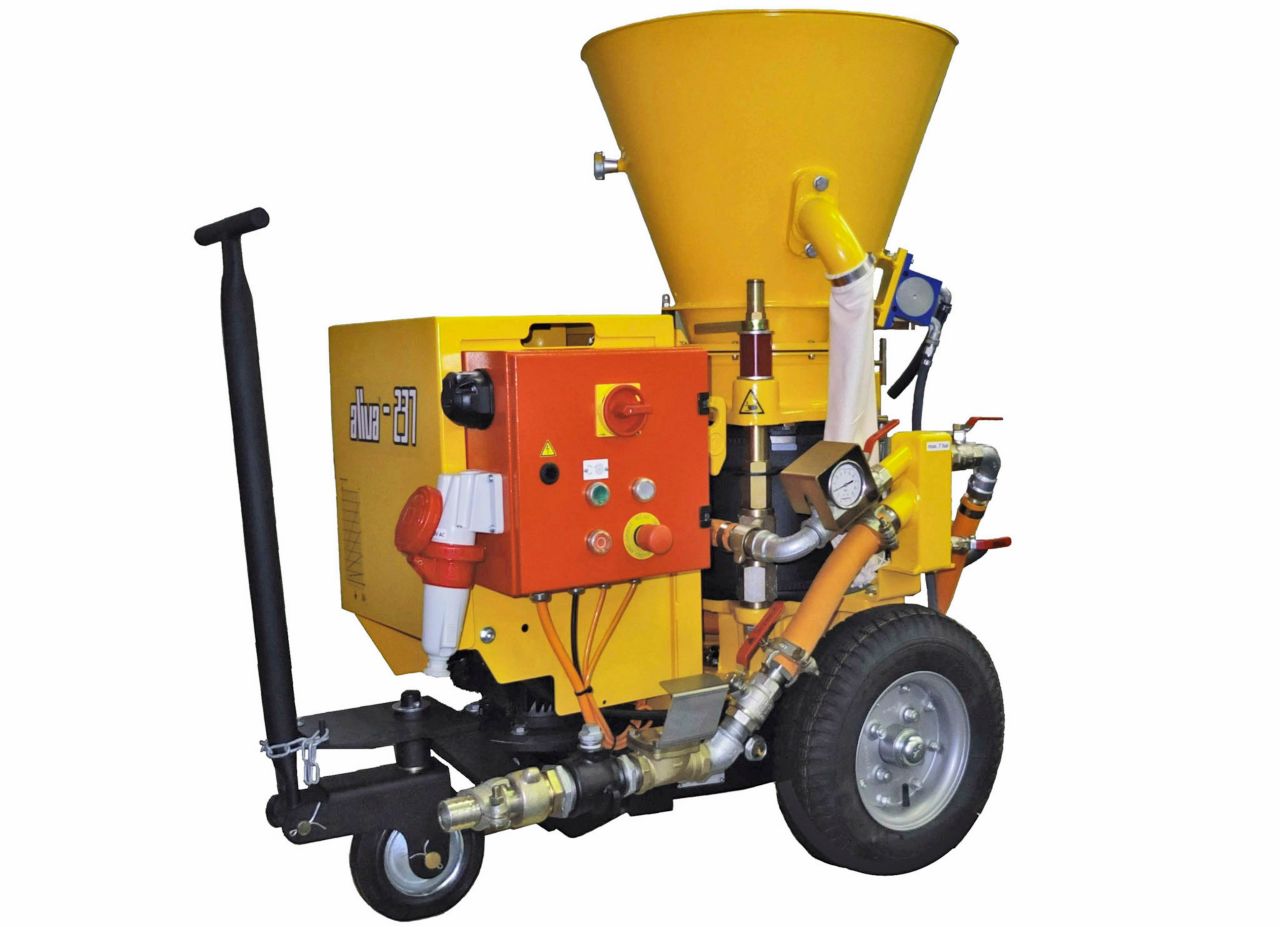 Application
Dry shotcrete
Concrete repair
Joint fillings
Concrete reinforcements
Swimming pools
Slope stabilization
Mining
Refractory
With an incredible output capacity range of 0.7 to 9.6m3/h of dry and wet shotcrete (with 3 rotor sizes) the machine works on small renovation work as efficiently as on excavation supportor in mining. This makes it the ideal shotcrete machine for all applications.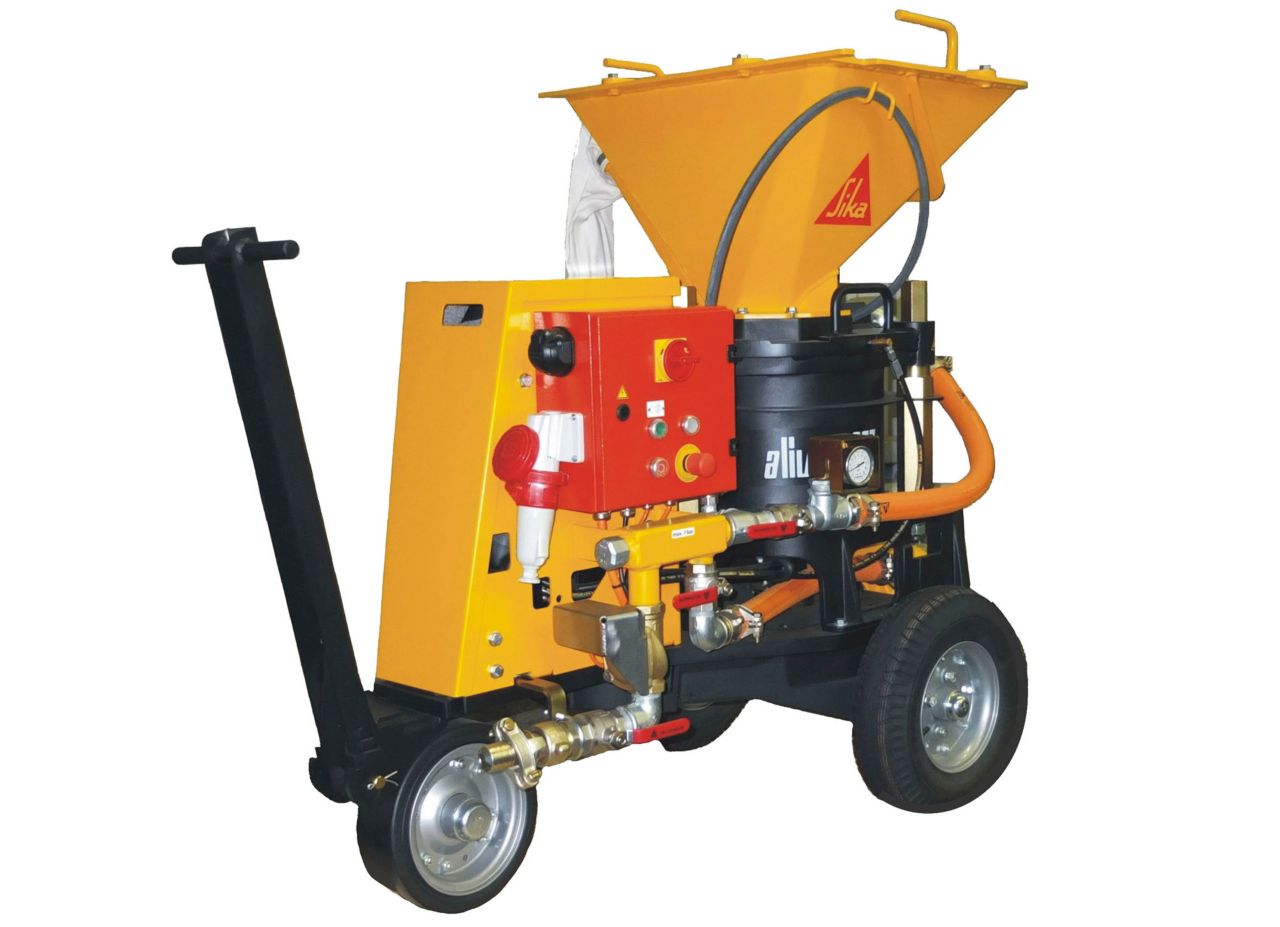 Dry and wet shotcrete
Concrete repair
Swimming ponds, pools
Slope stabilization and excavation support
Mining, tunnelling
Refractory applications

With the robust Aliva -264 with two speed motor, you can work with conveying capacities of up to 13m3/h. Its rubber sealing plates make it especially suitable for processing dry shotcrete. The Aliva-264 has been designed for maximum ease of use. On the Aliva-264 it is easy to access the main machine parts.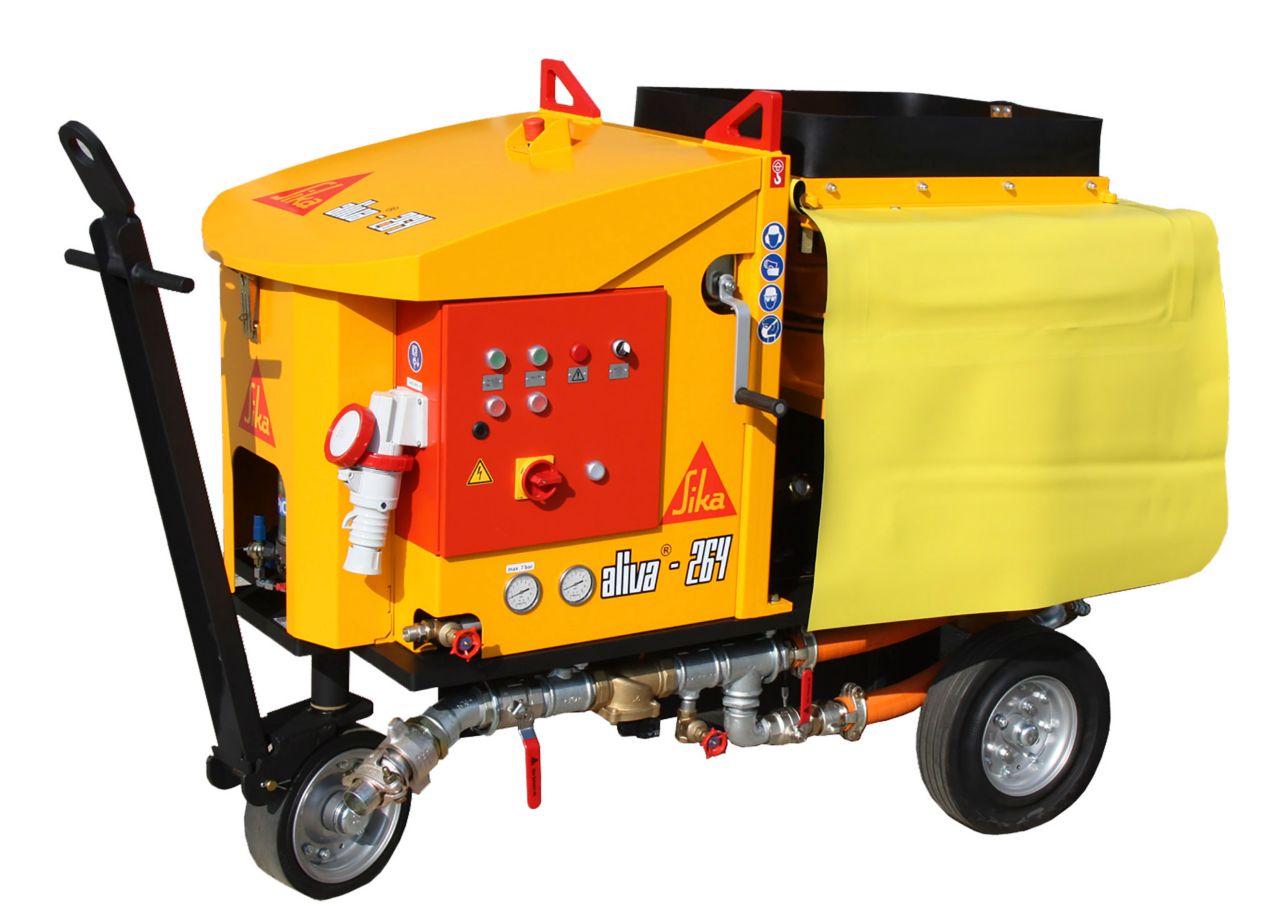 Dry and wet shotcrete
Slope stabilization
Excavation support
Rock support
Mining
Tunnelling
Swimming ponds, pools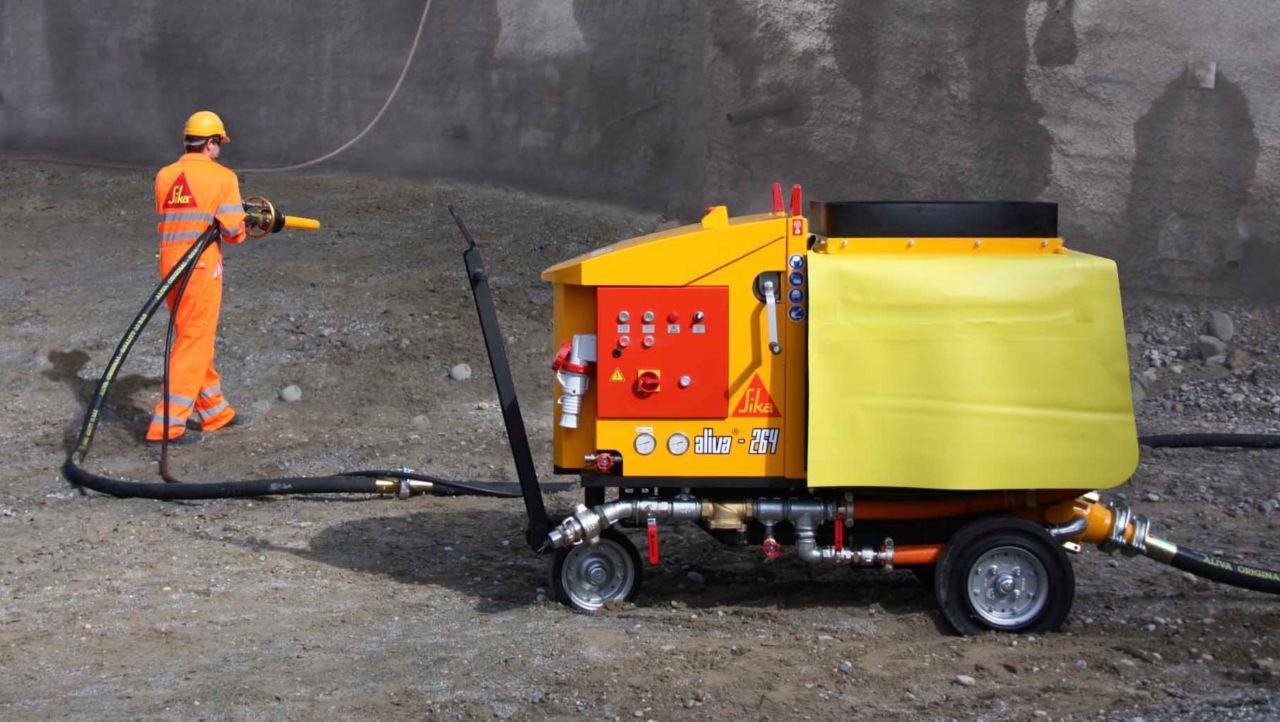 The modular construction allows to customize the integreted componets to your requirements. With an output capacity of 4 to 21m3/h it is convenient for a wide range of applications. Easy handling, flexibility and functionality are unique for the Aliva-267.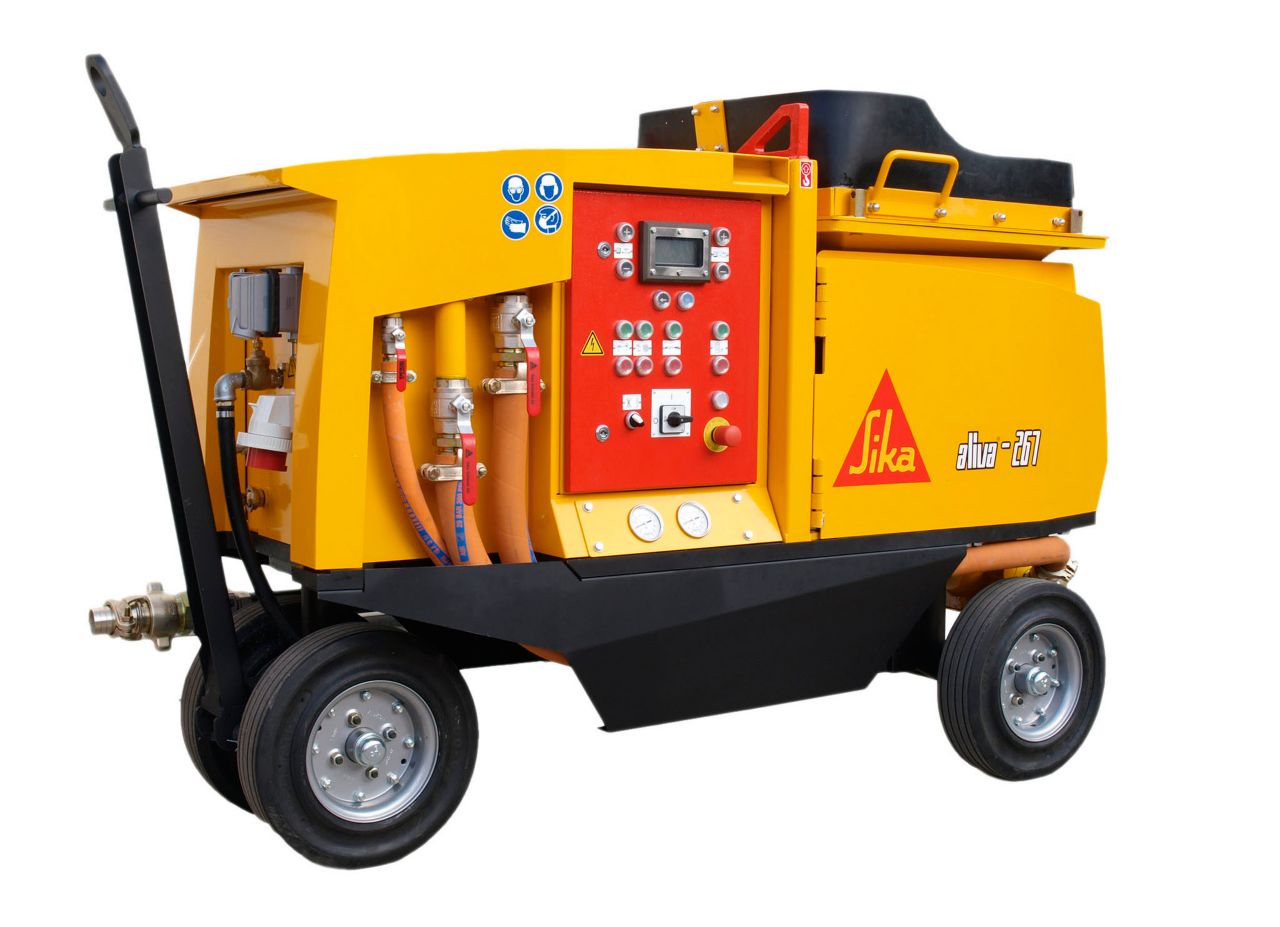 Slope stabilization
Excavation support
Rock support
Tunnelling, Mining
Swimming pool