Specially reinforced tracked vehicle
The modern mini-concrete spraying system Aliva-503.3 is compact, n! flexible and efficient. Equipped with the Aliva-302.1 spraying arm it can spring into action in many different application fields like tunnels or even in very narrow shafts.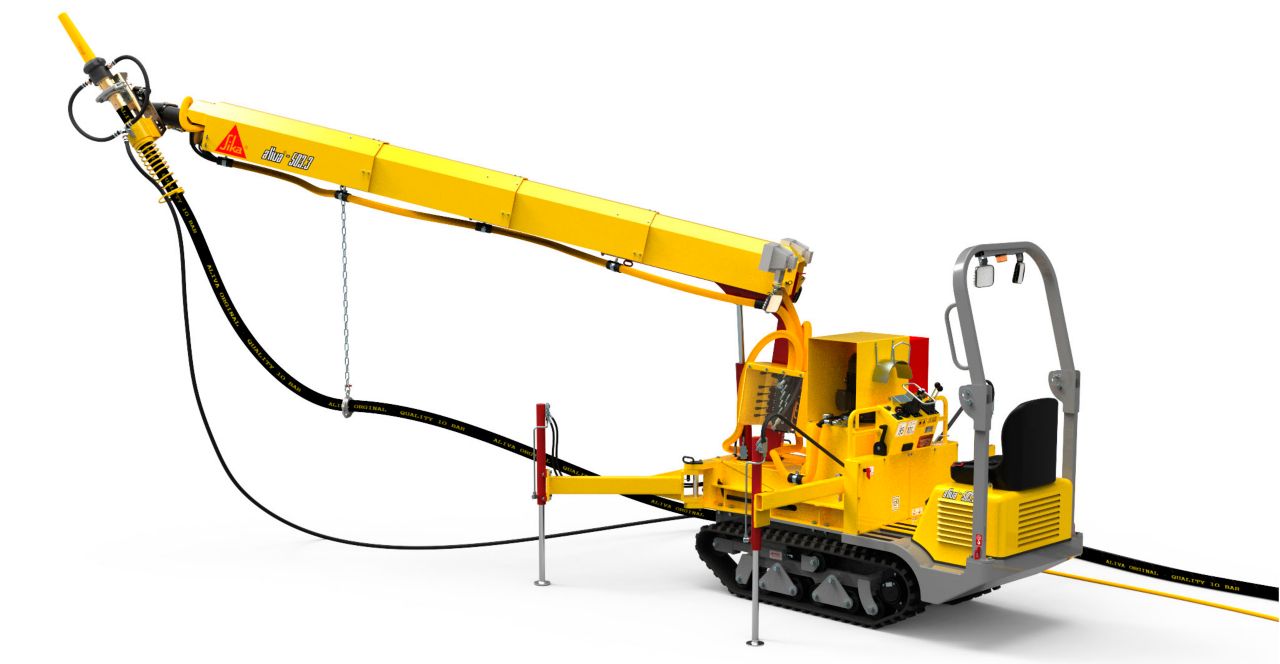 Two independent, hydrostatic drives
The new, robust track carrier is reinforced wth a specially designed frame construction. This contributes to a great extent to the high stability while shotcreting as well as to the general durability of the concrete spraying system.

Hydraulic supporting legs
The predecessor spraying system, the Aliva-503, had crank outriggers. Now the new Aliva-503.3 version has hydraulic supporting legs. The two front supporting legs can be extended with 2 additional legs sideways (optional) to reach a spraying coverage area of up to 200°. Get ready for even more efficiency for your next shotcrete applications!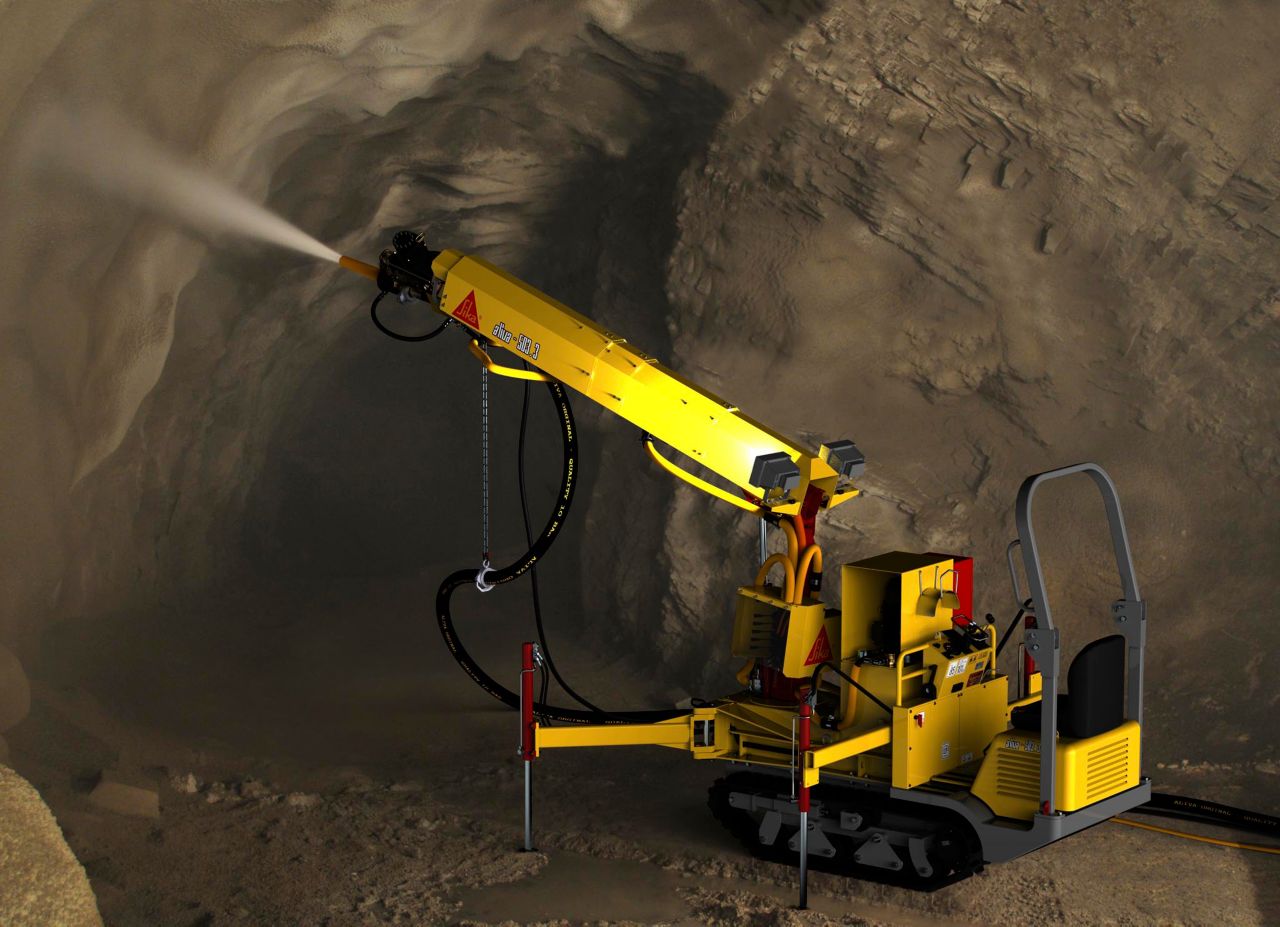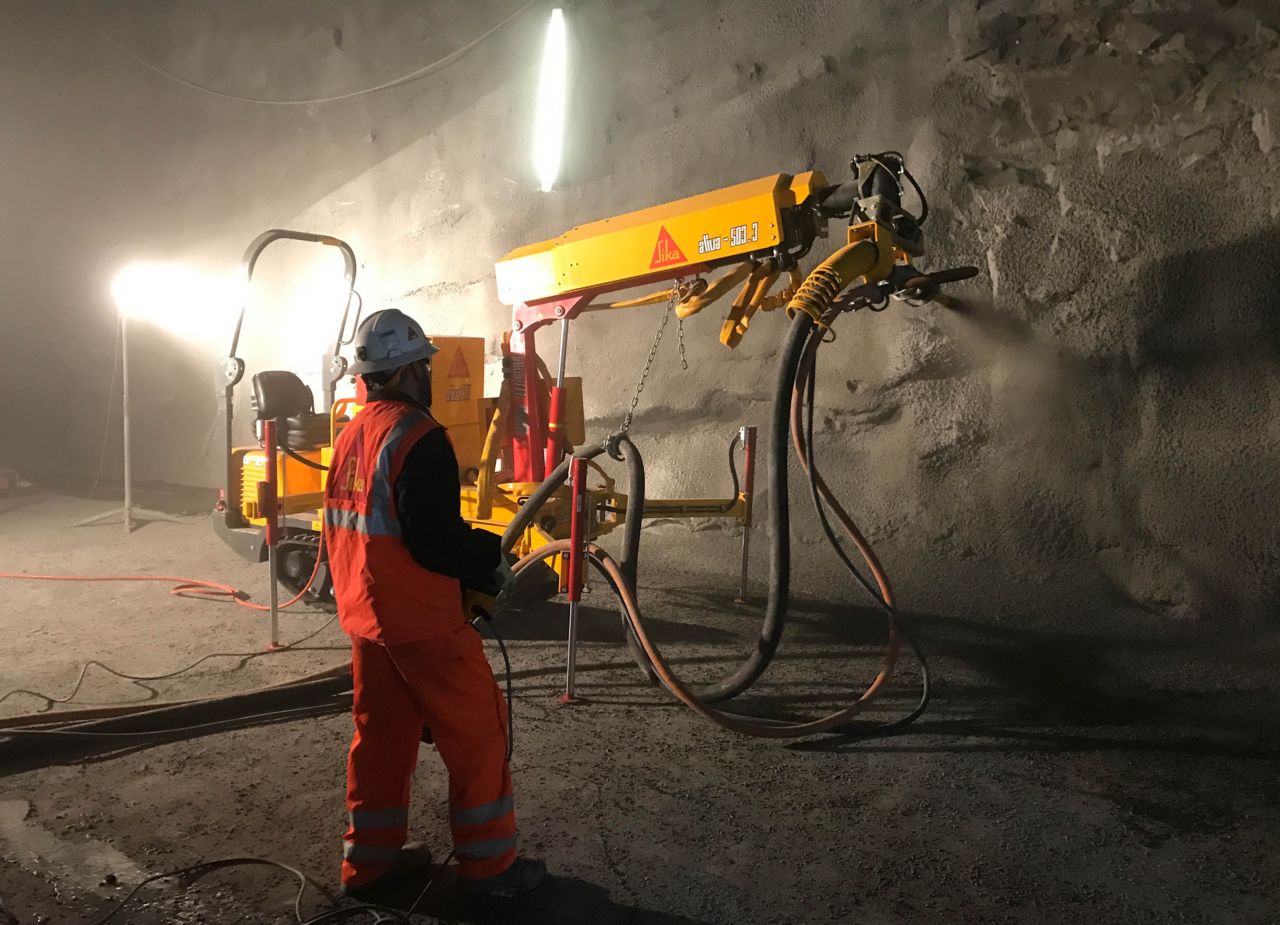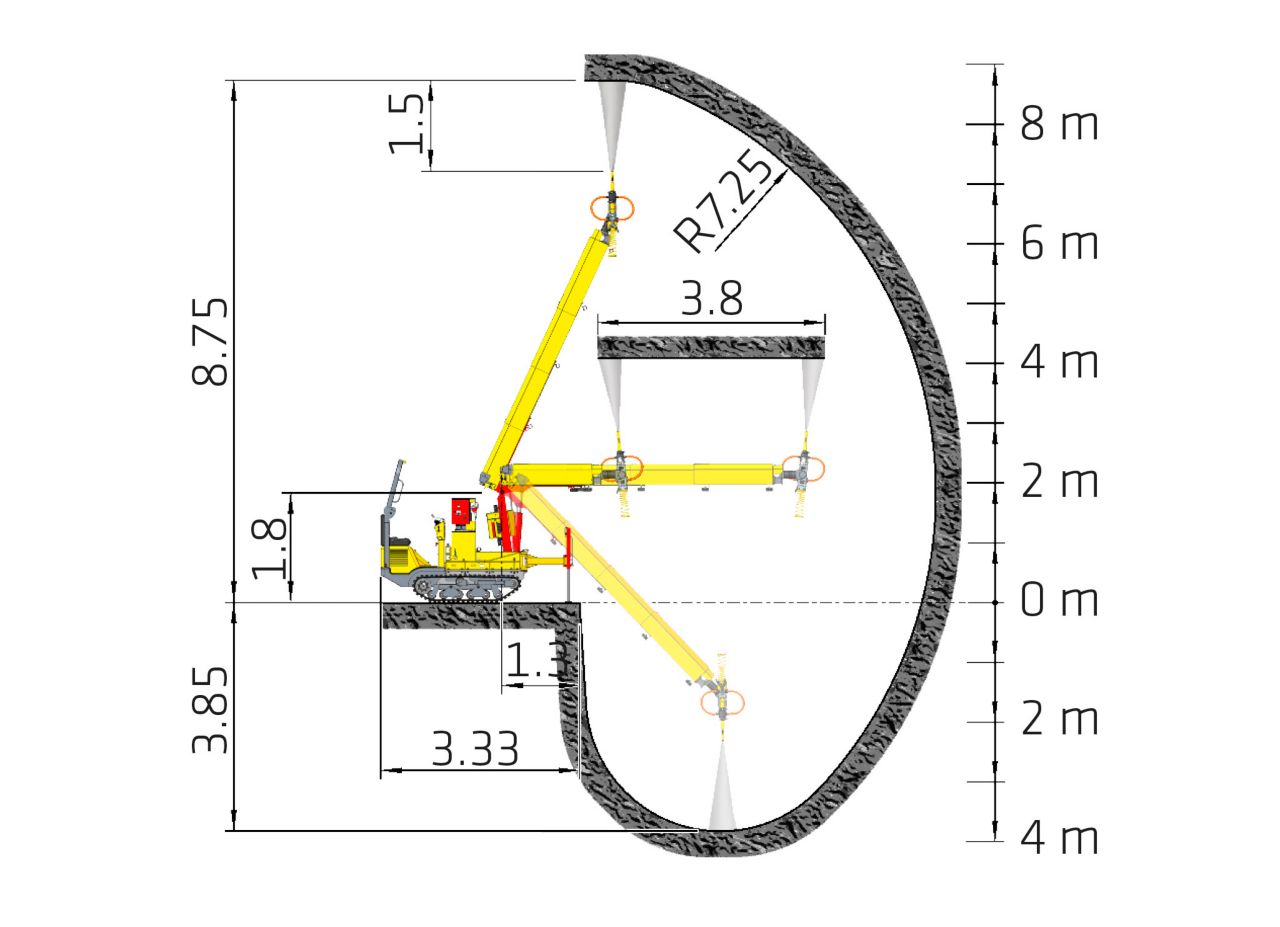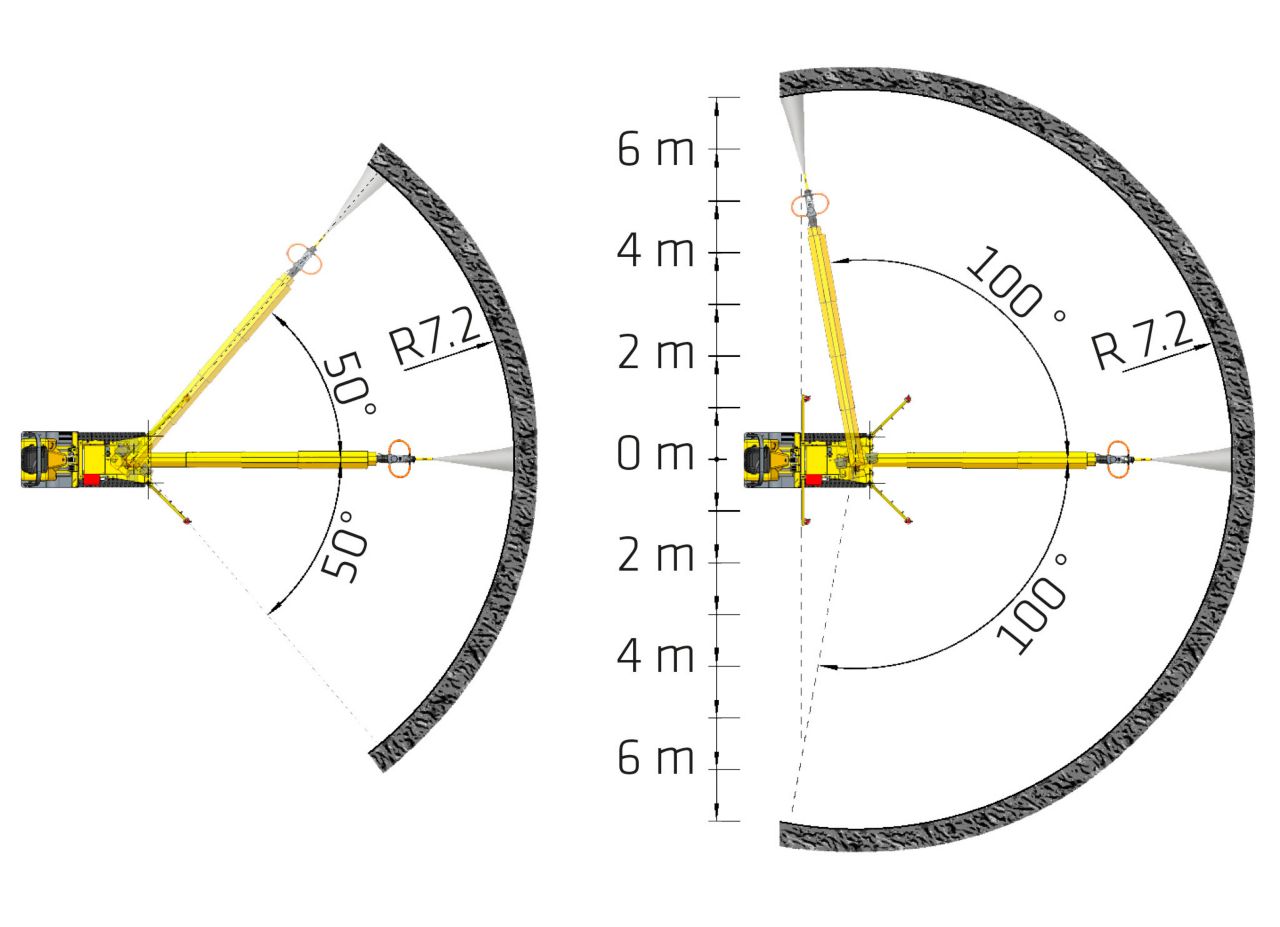 Uniquely reinforced track carrier
With roll bar and safety harnes
Two independent hydrostatic drive
Powerful diesel engine
Two or four Hydraulic supporting legs
Equipped with spraying arm Aliva -302.1
Remote control (optional radio)
Optional with powerful head lights