You would like to turn your construction site excavator into a concrete spraying machine simply and flexibly?
With the new Aliva®-101 Quick Connect spray head this is no problem.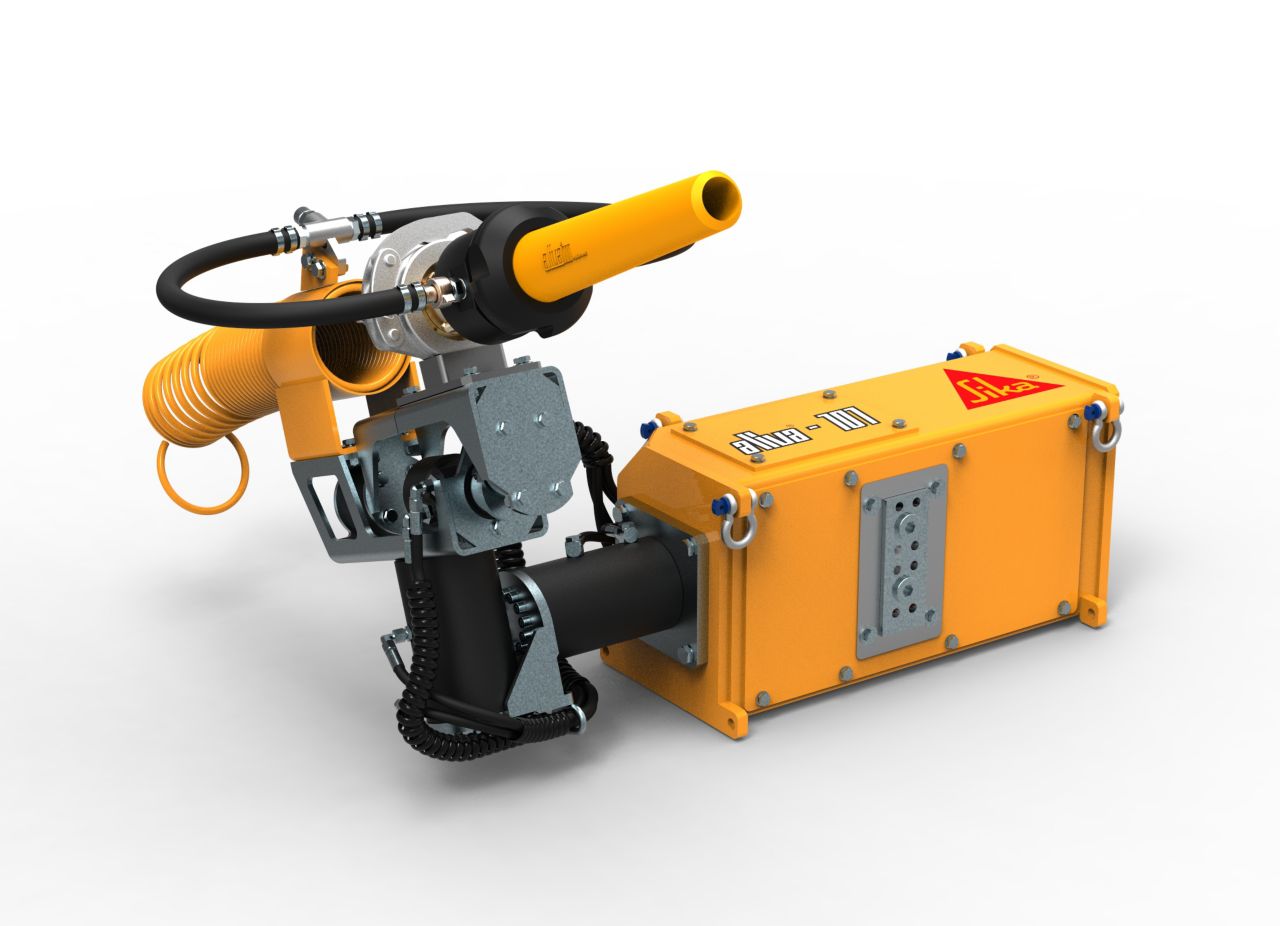 It is compatible with every common quick-change system and can therefore be quickly mounted on your excavator.
Whether you use an Aliva concrete pump or a rotor machine, with the Aliva-101 spray head and a Converto spray nozzle for dry or wet shotcrete you are always ready for action. Your excavator becomes a flexible and independent concrete spraying system for excavation support, slopes or rock stabilization or also in tunnel construction.