For mounting on your own vehicle or platform, e.g. in a tunnel boring machine.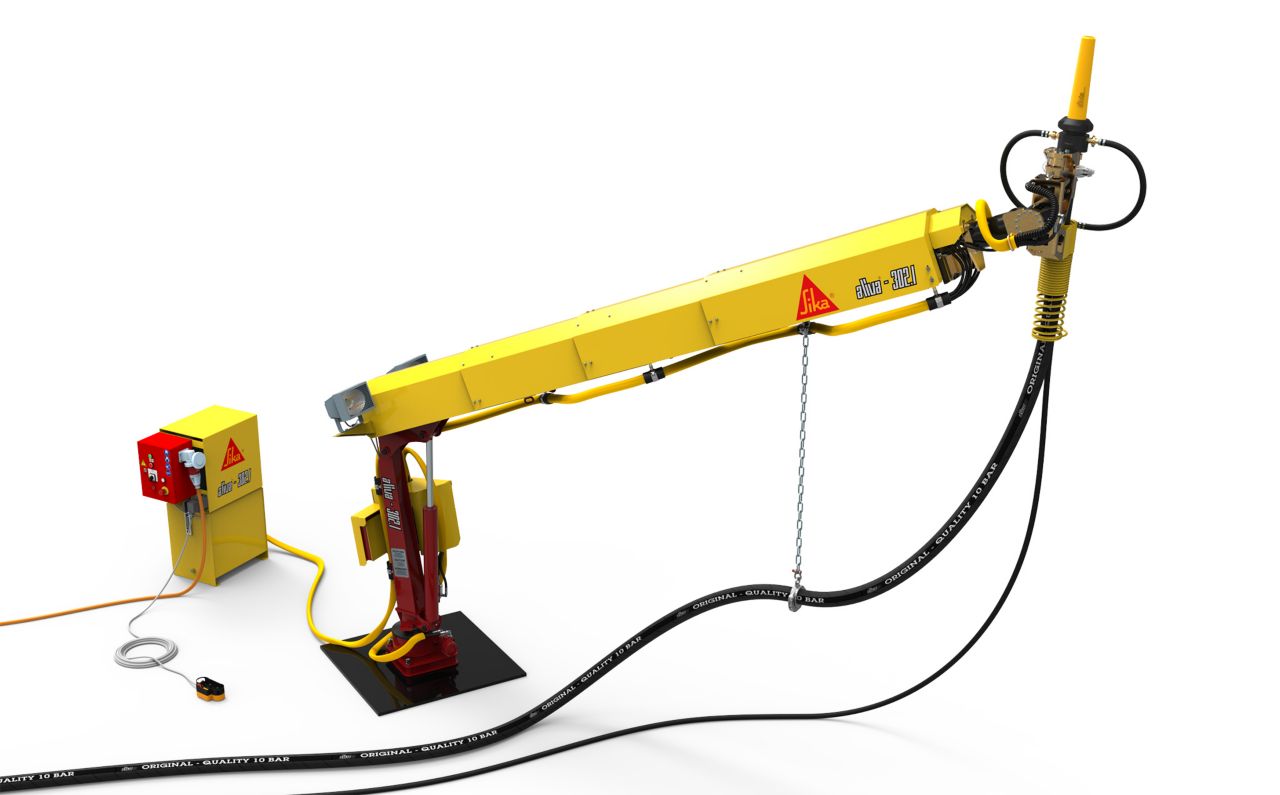 The spraying arm AL-302.1 has been designed specially for mines, small galleries and excavations. Owing to its simple and rigid construction it is most suitable for mounting onto different carriers.
The Aliva-302.1 spray arm standard is delivered with hydraulic power pack, control unit, incl. remote control and headlight. If some components are already available on your carrier vehicle, the design can be adapted modulary.
Aliva 302.1 on a local truck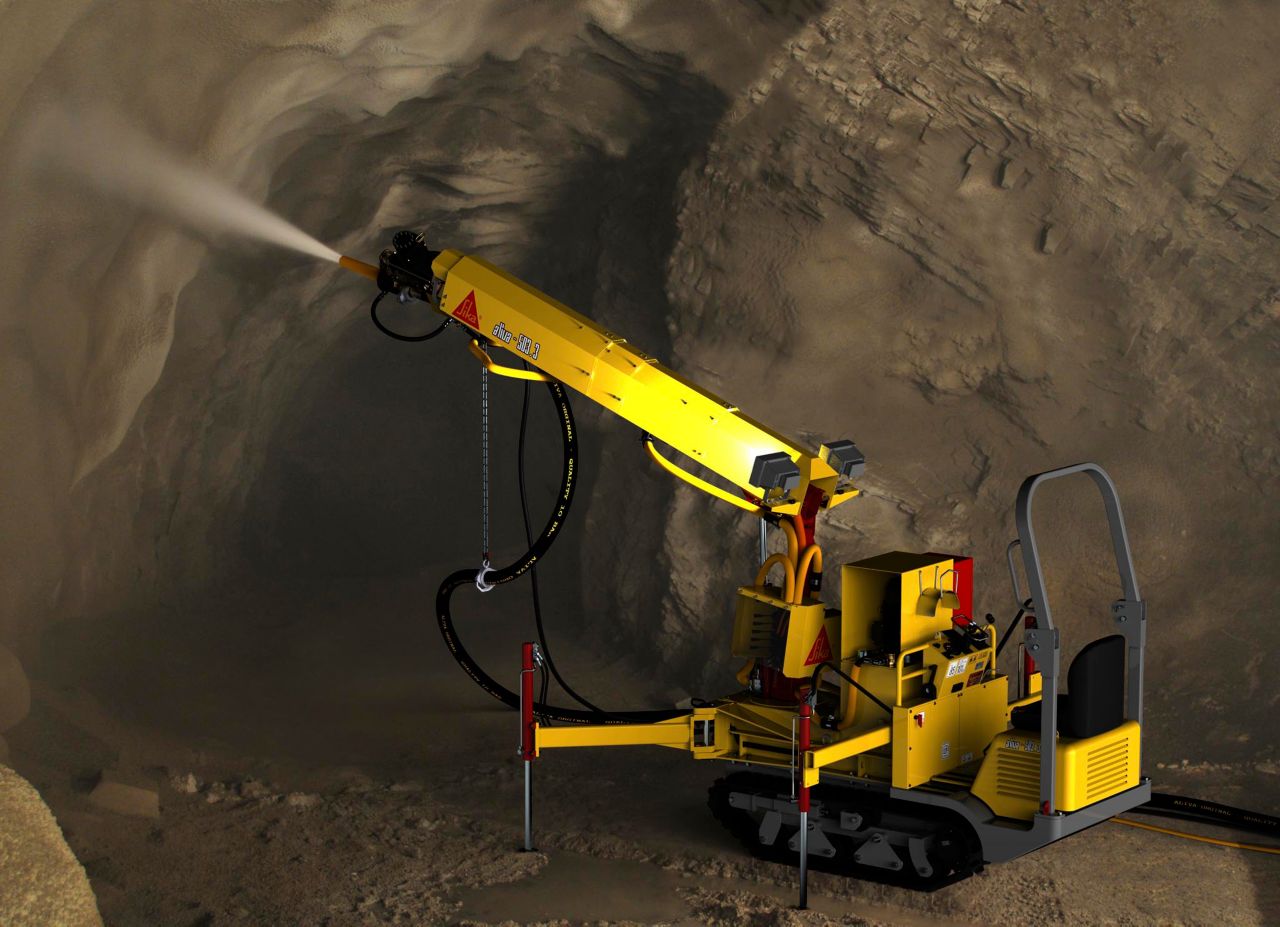 Aliva 302.1 on Aliva-503.3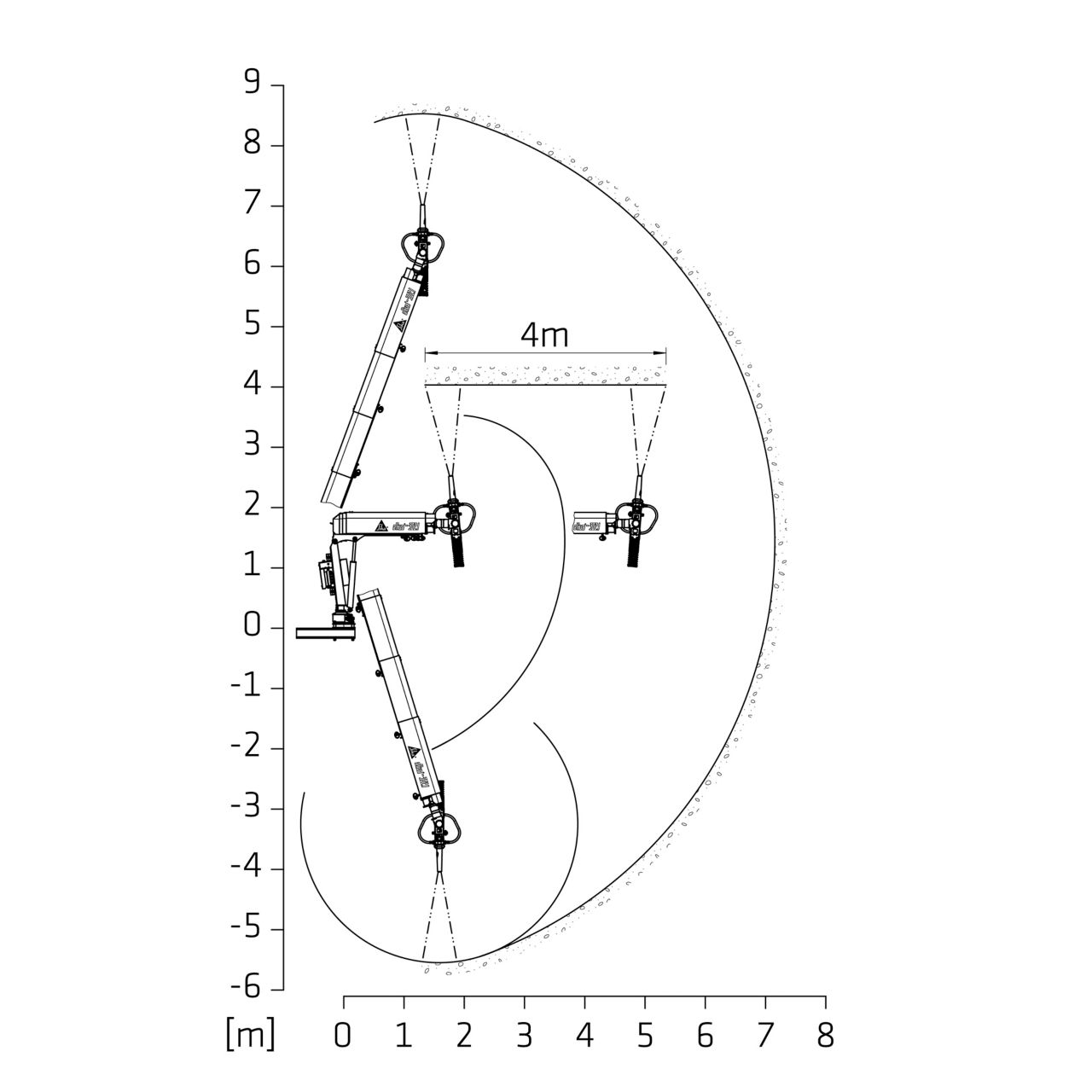 Aliva 302.1 Standard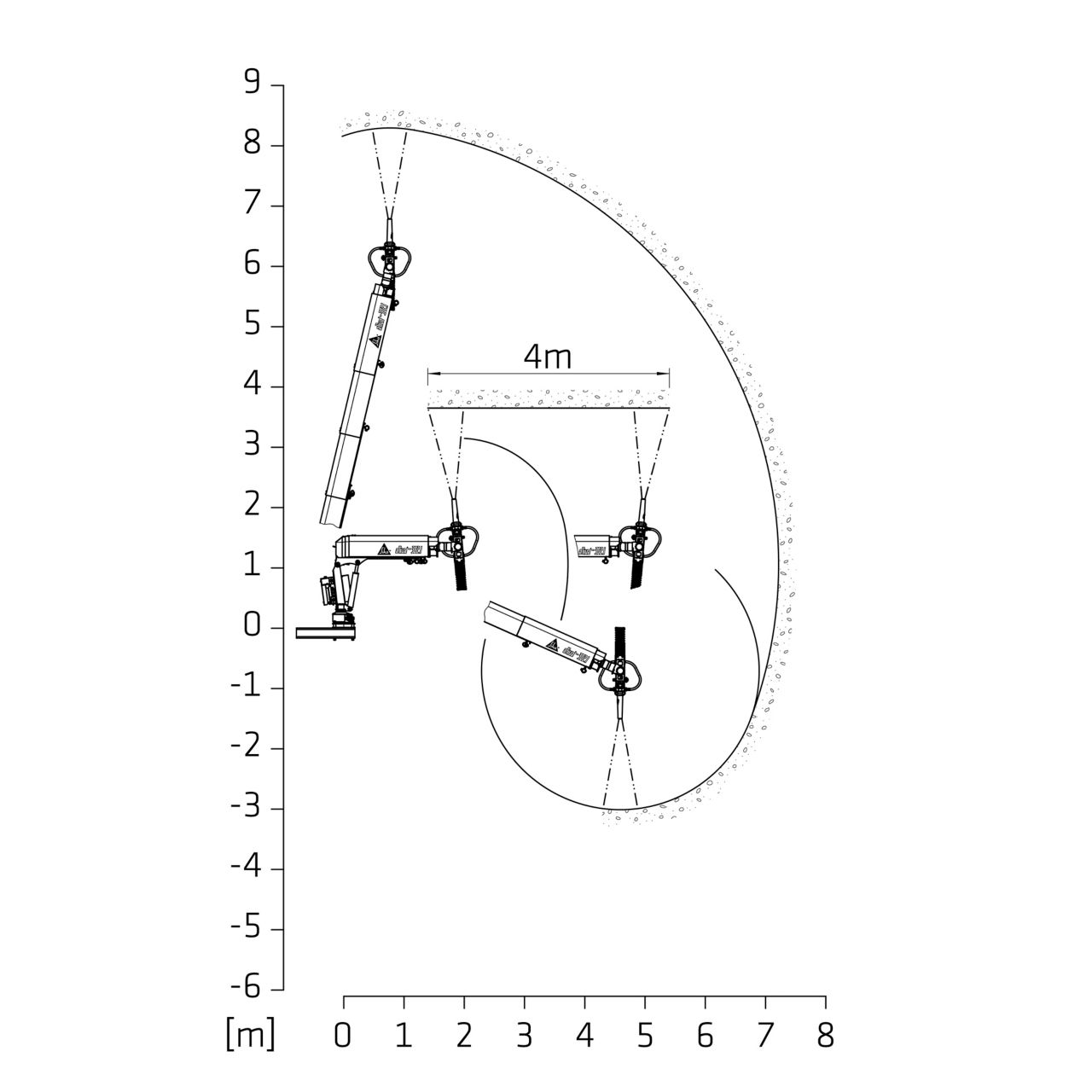 Aliva 302.1 Shorted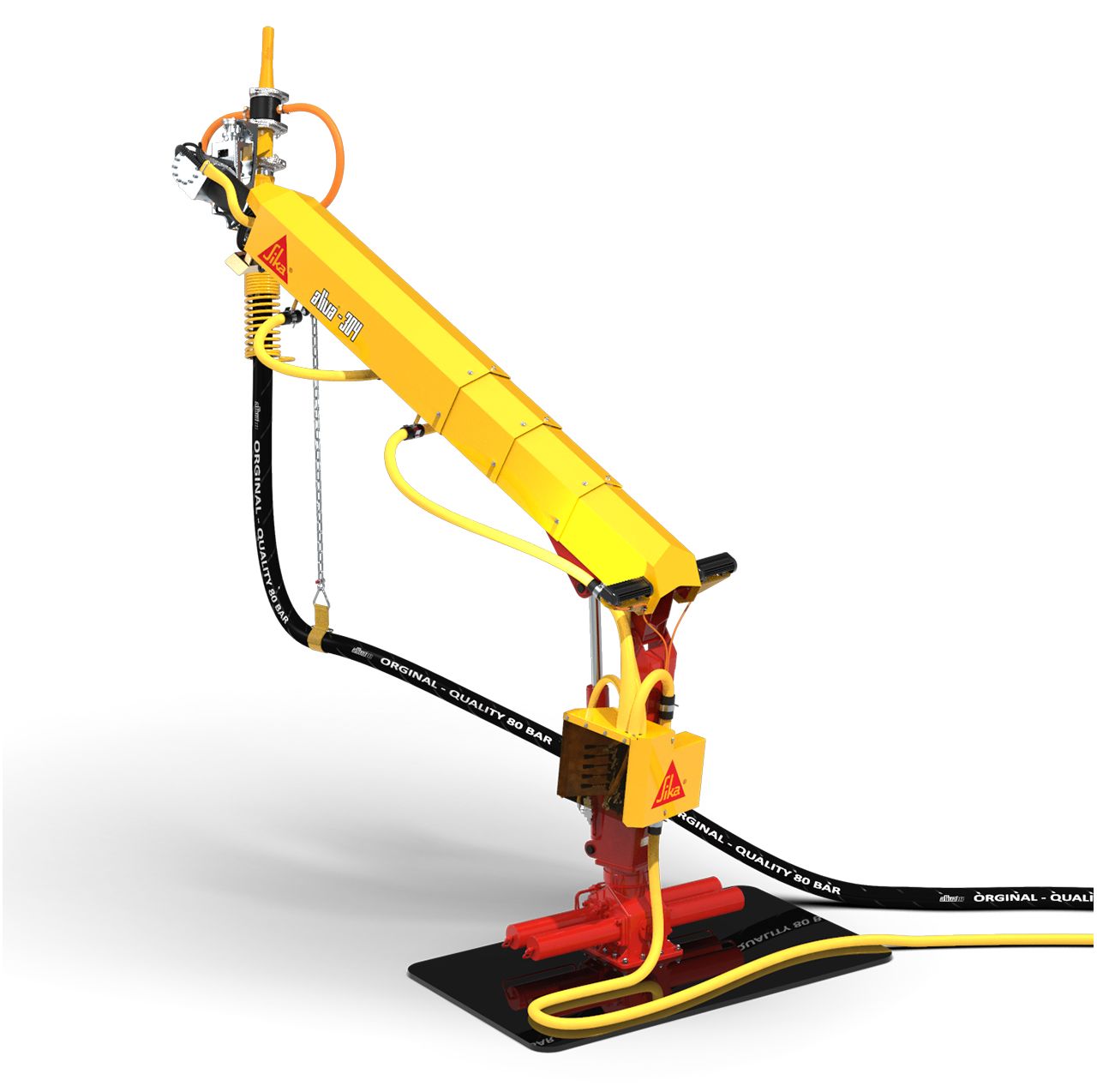 The Aliva-304 spray arm can spray concrete up to 10m high, has a very robust rotary base with rack and pinion drive and is designed for DN80 pump hoses.
The Aliva-304 is supplied with hydraulic control, including remote control and LED spotlight. Also possible is the delivery with a hydraulic power pack and control cabinet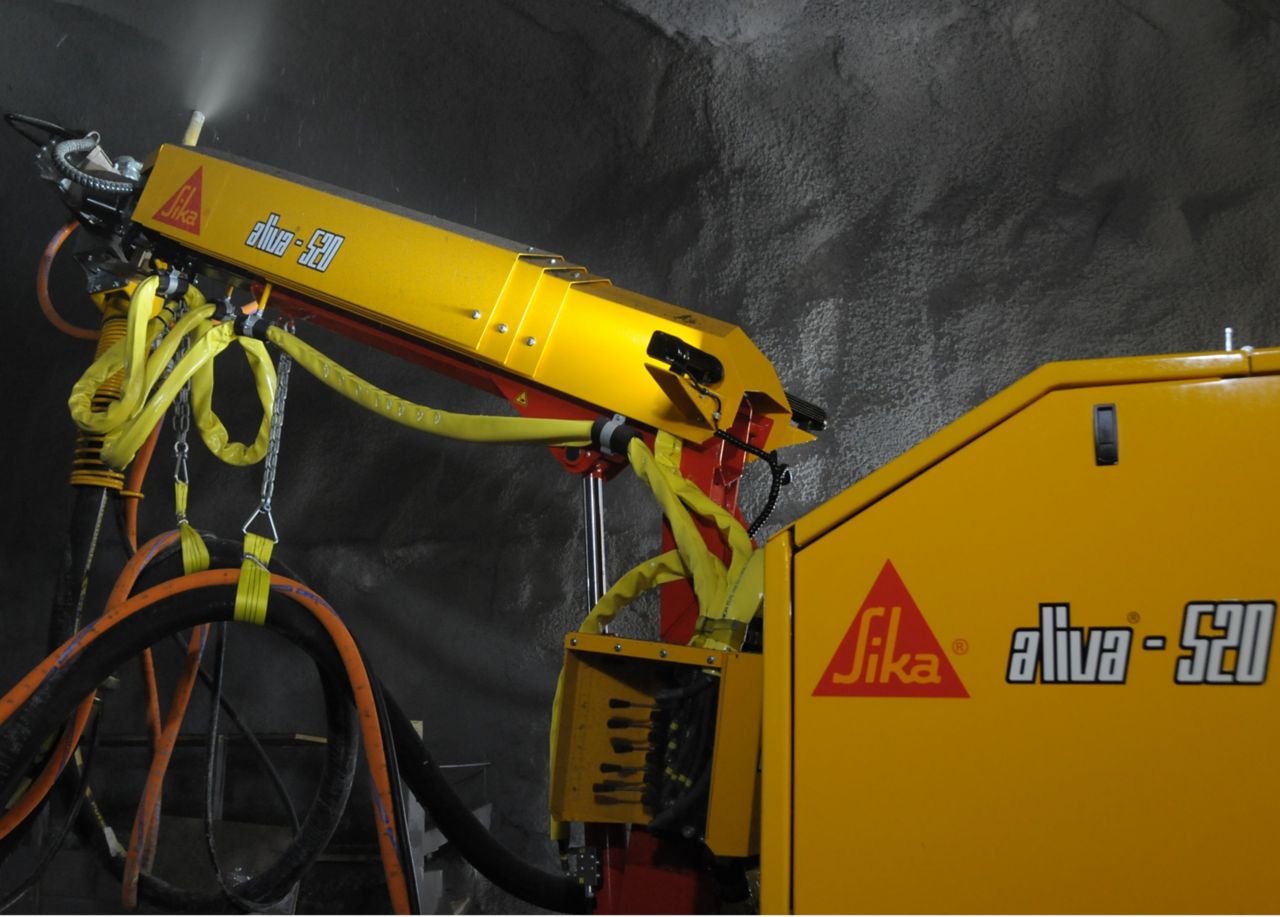 Aliva-304 on Aliva-520